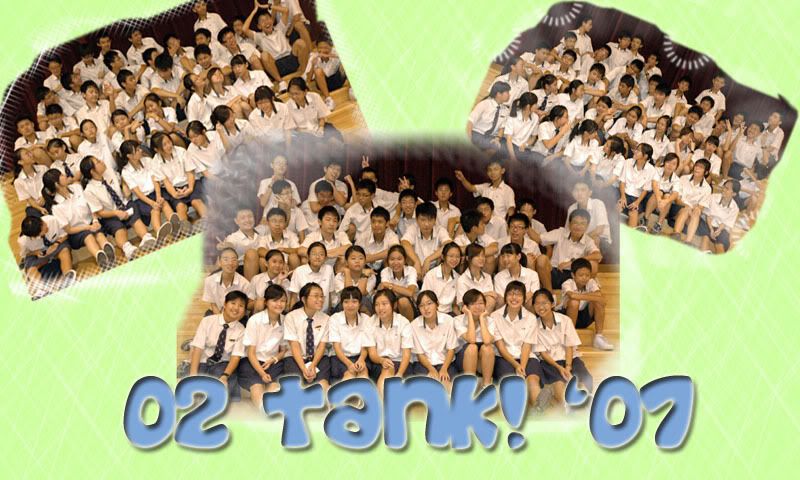 Tuesday, October 30, 2007
Just got the updates!
Class posting..
Source: Ching yee, followed by liya.
Ching yee says a lot of 02 got into 3A1..
Good news ehhs.. don't need to cry le.. wipe the tears away (:
3A1 got tuck heng, osama, you( me.. joelyn), leling, charmian,pearleen, joyce, adrian, mat,derek, and alot more! of course.. ching yee (: ( big sigh.. zhiling the pro also...)
Bernice go 3a3.. sad.. T.T ( hope we are still in the same class ._.)
will update when ching yee tells more..
by the way.. vanessa blog.. says.. (on 30th oct).... ms abey getting married.. well.. hope she is nicer after that. ( though highly impossible..) lols.. got the feeling that tagboad are going to be floodeedd
02 loves ♥
9:16 PM